Not much scares 9-year-old Hunter Stevens. In fact, coming face-to-face with a shark is one of his obsessions.
"I know that they aren't mean," Hunter said. "I know that they won't hurt you unless you do something bad to them."
On his latest fishing trip with his dad, Kevin Stevens, in a kayak off the coast of Galveston Island, Hunter set his sights on a huge catch. In home video, Hunter hooks the 5-foot long fish, then he passes the rod to his dad to secure the line and reel in the blacktip shark.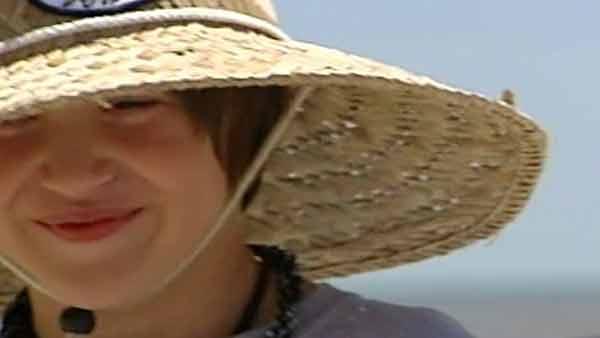 "When it came up, I was like, 'It's a shark, it's a big shark!'" said Hunter.
Hunter is known for honing in on a big catch. Last August, he and his dad hooked a 7-foot shark. In both cases, after they basked in the warm glow of victory, they threw the fish back.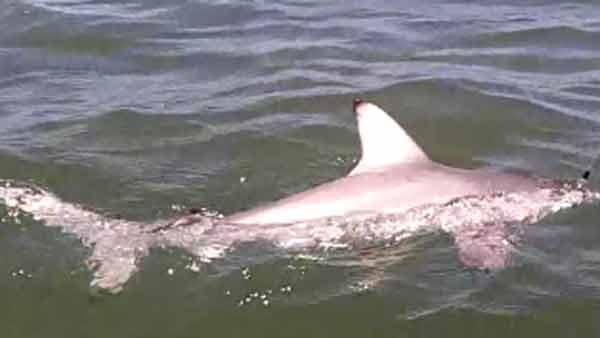 This year, Stevens said their prized catches are coming early.
"We're getting runs from sharks, probably a month earlier than last year," said Stevens.
Mark Fisher, marine science director with Texas Parks and Wildlife, said they are noticing sharks swimming closer to shore earlier than usual.  Fisher said the sharks are enjoying the unseasonably warm water temperatures.
It's all giving the father and son a thrill, as they make big plans for more catches this season.
"I want a spinner shark, and I want it to at least be 5 foot to 7 foot," said Hunter.
"I don't know if I could fish without him anymore," said Kevin Stevens. "You know, he's my fishing buddy."
Read more: http://www.ktrh.com/cc-common/mainheadlines3.html?feed=121300&article=10090197#ixzz1tcZQkDt4